The Hotel Agugliastra
Our services
At the hotel Agugliastra we love to pamper our guests since the first day of their holiday in the beautiful Santa Maria Navarrese, the seaside of Baunei. Tell us your preferences and what you would like to do during your stay in Sardinia and we will be ready to give you some tips for a fantastic holiday!
The seaside
The Hotel Agugliastra is ideally situated just 50 metres from the town's beach. Here you can rent your beach umbrella and chair and enjoy a safe beach holiday. From the beach you will enjoy an extraordinary view: the ancient Saracen tower, the Gulf of Arbatax and the beautiful Ogliastra islets.
The mountains
Baunei is also well-known for its extraordinary nature! In Ogliastra you will be amazed by the unspoiled ravishing nature. Among our services at the Hotel Agugliastra we also arrange off-road vehicles tours of the Supramonte region and its breath-taking views.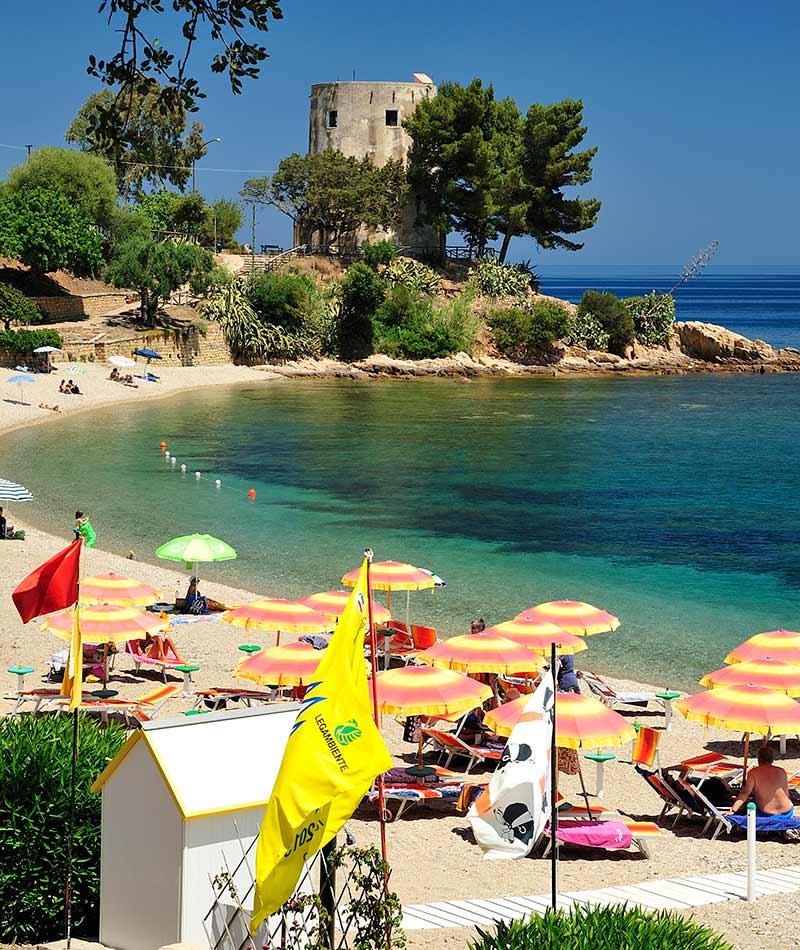 Restaurant Service
If you are interested in the half-board or full board restaurant service you will enjoy delicious meals at our partner restaurant the Ristorante Lungomare, located on the seafront, just 200 metres from the hotel. The restaurant allows for comfortable indoor dining space or outdoor dining in the terrace overlooking the marina. The delicious food and the high quality service make the Ristorante Lungomare a reliable partner of the Hotel.
Artisanal Bar Gelateria
The Bar Gelateria Agugliastra is part of the Hotel Agugliastra. It overlooks the beautiful gardens of Pincipessa di Navarra town Square. The Bar Gelateria Agugliastra is the perfect place to enjoy your relaxing moments. In the veranda overlooking the seafront of Santa Maria Navarrese you can spend relaxing hours sipping a drink or tasting our artisanal gelato while enjoying the fresh sea breeze.
The veranda of the Bar Gelateria Agugliastra is across the green gardens of the Principessa di Navarra square where children can play safely and freely in the park and in the playground.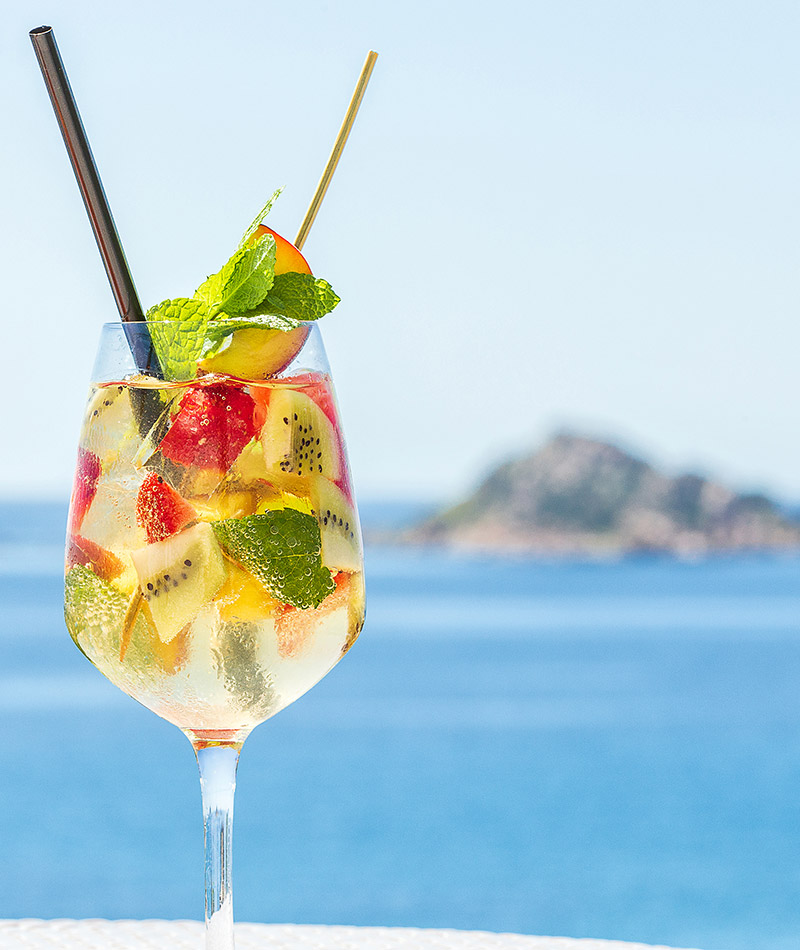 Concierge
At the Hotel Agugliastra our concierge service will help you organize your holidays in Santa Maria Navarrese, Sardinia. Our services:
Seaside
We can assist you arrange a boat tour along the magnificent coast of Baunei and its amazing coves.
Mountain
We can help you organize a tour of the Supramonte. Choose your favourite: arrange a tour with a jeep, drive a quad or enjoy a beautiful hike.
Motorbike
Ride your motorcycle in Sardinia's twisty roads. We provide on-site motorbike parking.
Transfer
We organize transfer services to and from Sardinia's main airports and ports.
Photo gallery
Few images.