Hotel Agugliastra
Our rooms
Ideally located at the centre of Santa Maria Navarrese, the Hotel Agugliastra has 19 rooms most of which with extraordinary views. Some of the rooms overlook the seafront and the Gulf of Arbatax while others offer an amazing view of Baunei's natural environment.
Room Style
Our rooms are bright and cosy. With its Mediterranean inspired design the hotel Agugliastra welcomes you in a friendly atmosphere and in a warm and inviting ambience.
Room amenities
The rooms are cosy and modern and have a private bathroom, air-conditioning and all the comfort needed to enjoy a wonderful relaxing holiday.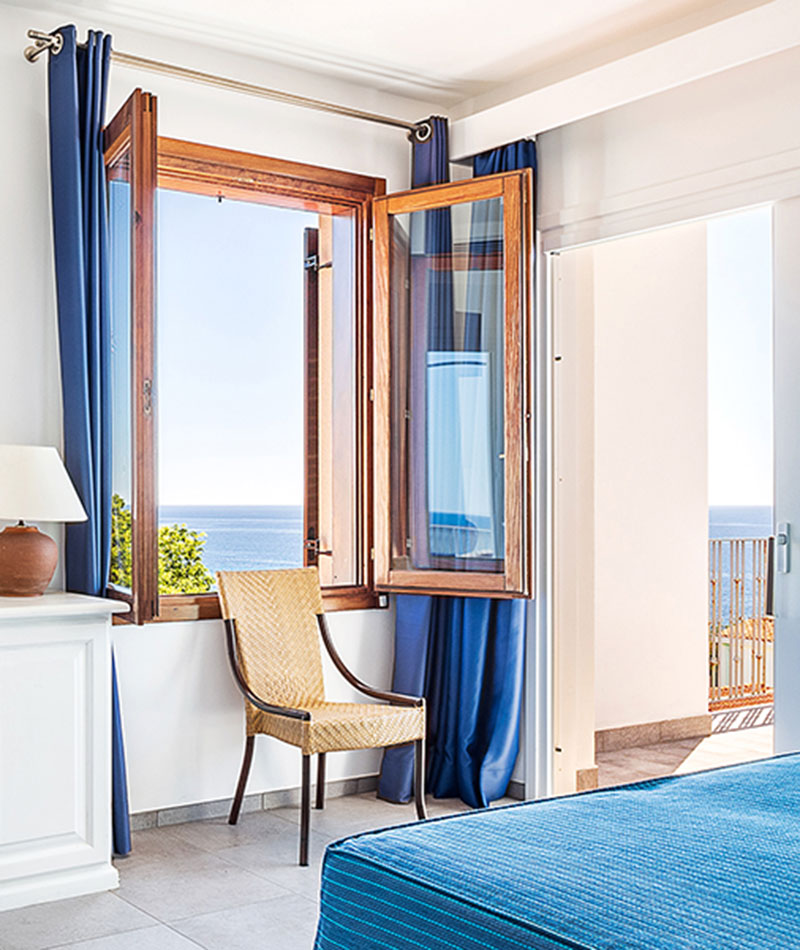 Our rooms are spacious and bright and they all offer a special view. From the balcony you can relax and enjoy the mesmerizing view of the Gulf of Arbatax and the town square Principessa di Navarra or the terrific natural landscape of Baunei.
The rooms
The rooms are spacious and bright and are perfect if you want to enjoy a relaxing beach day or to rest after a hike in the extraordinary Supramonte region.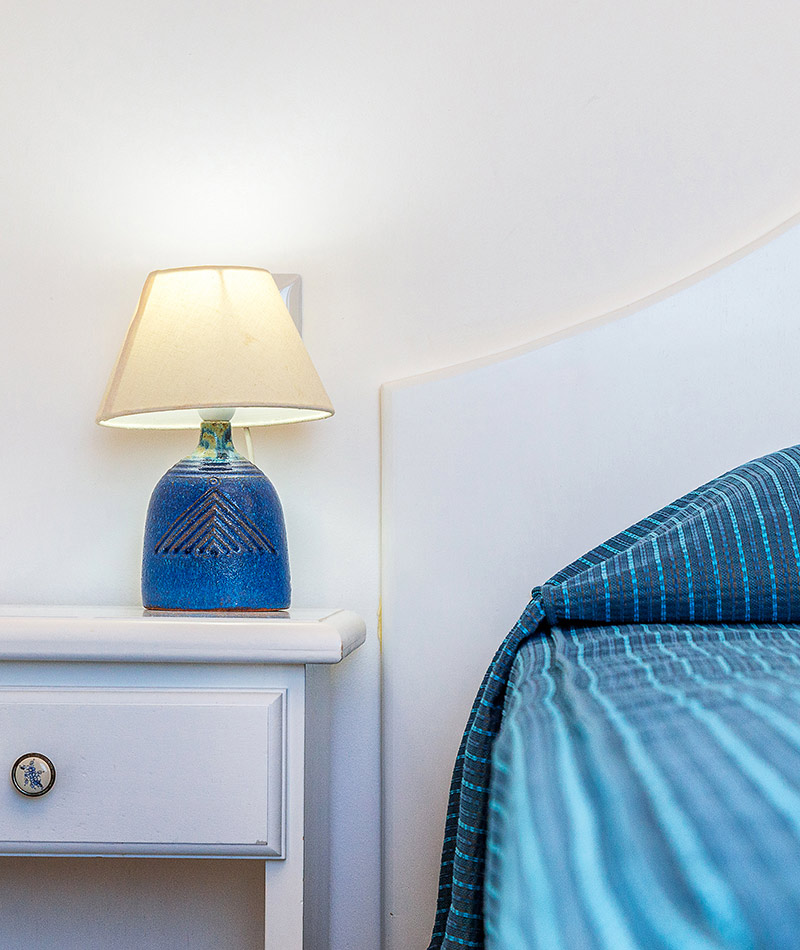 Amenities
Each of our 19 rooms at the Hotel Agugliastra combines modern comfort with the charm of our traditions and offer the ideal amenities for an amazing holiday in Sardinia.
En-suite bathroom
Each room has a private bathroom.
Air-conditioning
Air conditioning unit in each room.
Safe
Each room comes with its own safe.
Mini Bar
Each room has a mini bar.
Telephone service
Direct dial telephone service.
Hair dryer
Each room has a hair dyer.
Toiletries
Complimentary toiletries.
Writing desk
Writing desk in each room.
Photo gallery
Few images of our rooms.