Hotel Agugliastra in Sardinia
Hotel contact information
Contact us at the Hotel Agugliastra. We are ideally located in the town centre, across Principessa di Navarra Town Square and just 50 metres from the beach in Santa Maria Navarrese.
Location
Hotel Agugliastra
Piazza Principessa di Navarra,  27
08040 –  Santa Maria Navarrese (NU)
Baunei – Sardinia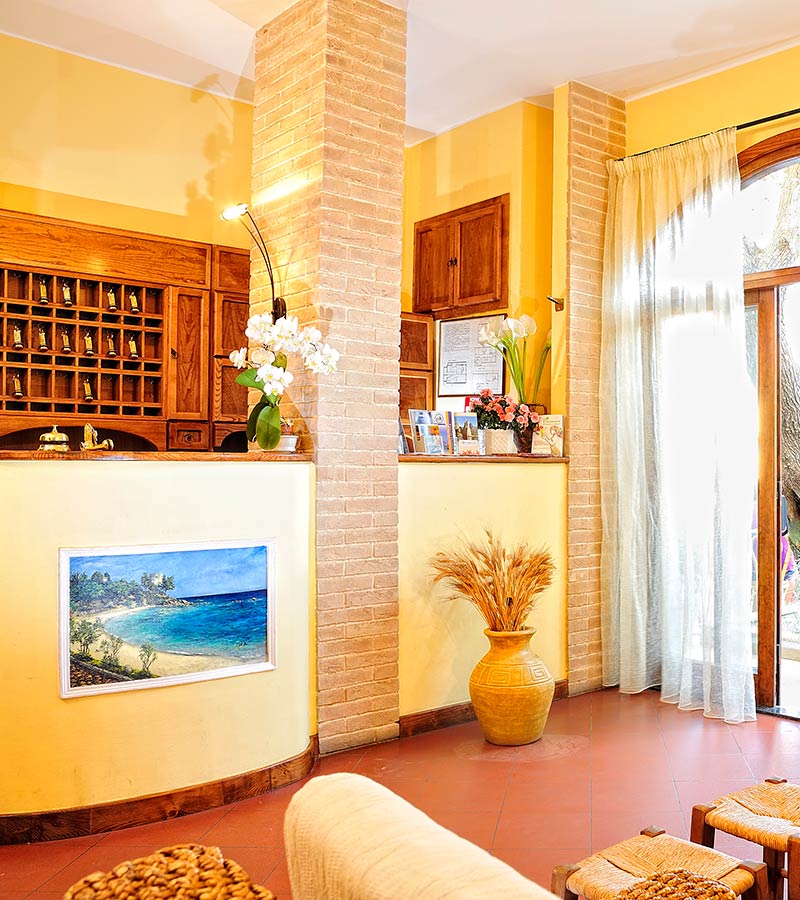 More information
For more information about the hotel please fill in the details below with your requests. We will get back to you via e-mail with the best options available.
Privacy Policy
Pursuant to and in accordance with Article 13 of the Italian Legislative Decree 196/2003, we inform You that the Hotel Agugliastra s.r.l, as Data controller, will store your personal details in their archives. All data processing will be undertaken with due respect to the principles of lawfulness, fairness and transparency and of the protections of your rights and privacy.
In accordance with art. 7 of the Italian legislative decree n. 196/2003, at any given time, You can exercise the right to: access the personal data within the database; request its integration, update, rectification; request the conversion of the data into an anonymous form or request its removal;
You may also object for legitimate reasons to the use of your personal data by contacting the person responsible if need be at the e-mail address: info@hotelagugliastra.it. By clicking Submit you are acknowledging you have read and agreed to the above policy.
Find us
Discover the magnificent and ancient land of the Supramonte and of the Coast of Baunei. At the Hotel Agugliastra our staff is ready to assist you with tips and recommendations to make your holidays in Sardinia unforgettable!
The hotel
We are just 50 meters from the beach in Santa Maria Navarrese
Our rooms
Our cosy rooms with a terrific view.
.
Breakfast
Start your day with a memorable breakfast! The breakfast is a true ritual
Explore
Santa Maria Navarrese - so much to discover.