Breakfast at the Hotel Agugliastra
Our Breakfast
We believe that a good day begins with a memorable breakfast and at the Hotel Agugliastra breakfast is an important morning ritual. At the Hotel Agugliastra, in Santa Maria Navarrese, seaside of Baunei, you can choose between an abundant and rich Italian breakfast or a generous breakfast buffet with a wide choice of savoury or sweet options.
Dolce
If you prefer to begin the day with a sweet breakfast, every day you can chose among a wide buffet: croissant, cakes, crostata with jam, jams, yoghurt, tea, coffee, cappuccino and a range of fruit juices.
& Salato
If you prefer a continental breakfast with a savoury taste we offer cold-cuts, cheeses, eggs and much more.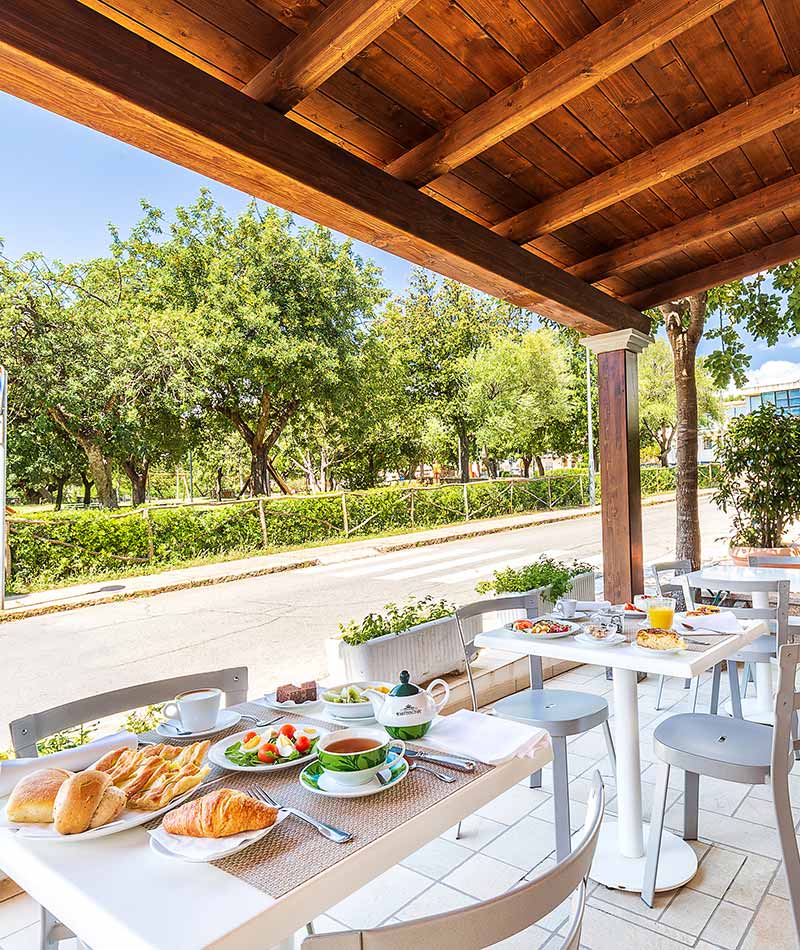 The perfect start to your day
We offer our guests a generous breakfast as we believe this is the best way to begin an unforgettable day at the beach or in the Supramonte in Baunei, in Ogliastra.
Start your day with a rich and healthy breakfast
Every morning we prepare a rich buffet with a wide option of sweet and savoury products that you can enjoy in our breakfast room or outside in the veranda overlooking the beautiful gardens of Pincipessa di Navarra Square. .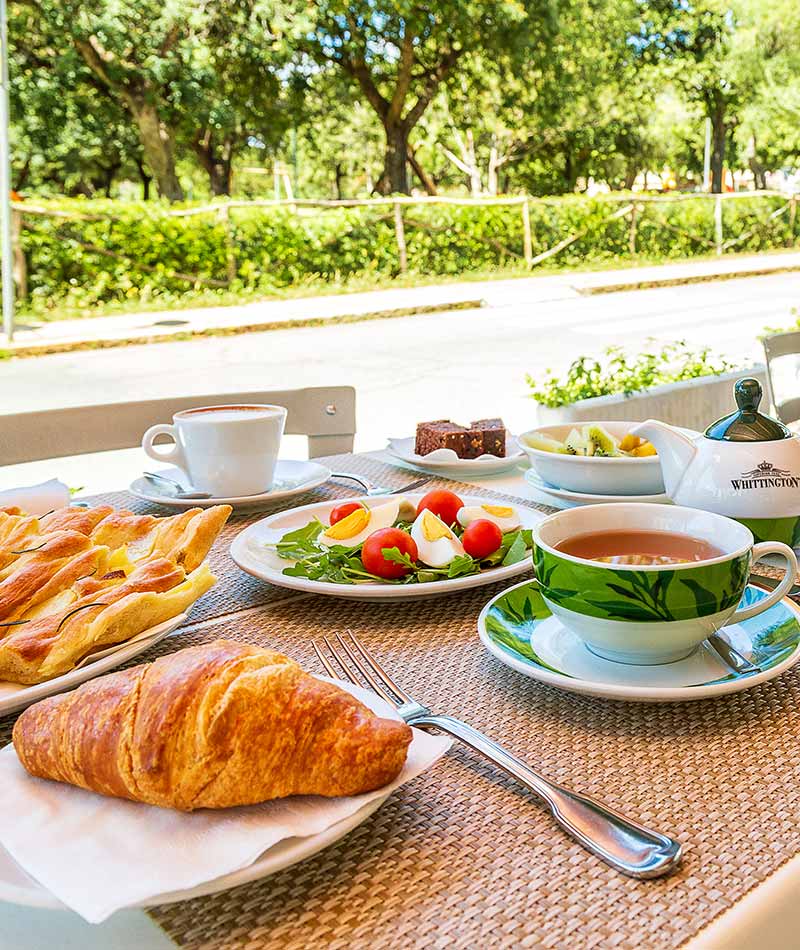 Where
Indoor in the breakfast room or outside in the veranda.
Coffee drinks
Caffè, caffè espresso, macchiato, americano, lungo, cappuccino, caffellatte, latte macchiato, latte with chocolate.
Fruit Juices
A wide choice of fruit juices: pineapple, blood orange, ACE, pear etc.
Infusions
Tea and infusions, herbal infusions, black tea, green tea, aromatic tea.
Photo gallery
Images of our breakfast.